A grease gun is one of the most vital tools in anyone's garage or workshop. And if you are fond of working around these areas where tools are largely utilized, you know how important grease guns are.
But for newbies and entry-level users, the terms "grease guns" may sound too intimidating. In fact, others may perceive them as huge tools that may require serious skills and knowledge.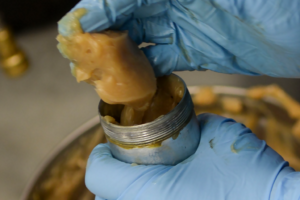 So, if you are all new in this line of work or business or even hobby, this post is for you. Moreover, if you are looking for the best grease guns for you, this piece may guide you in your search.
As you read on, you will get to know what grease guns are, how important they are, who mostly uses them, and which factors to consider when choosing for the best one.
So, without further ado, here's a quick overview of grease guns.
All About Grease Guns
As mentioned, grease guns are very apparent in most garages and workshops. This is because they are one of the most common tools that any worker and enthusiast use in their respective activities.
Apparently, grease guns are mainly for lubrication. Although applying lubricants to some tools and gears can be done manually, using a grease gun can make the task much more convenient and efficient.
Normally, when you need to apply lubricants in areas where there is a constraint in space, grease guns are the best choice of weapon. The overall design and structure of these tools are mainly for this purpose.
And speaking of its structure, here are the main grease gun parts:
Handle (It could be a lever or trigger type)
Follower handle
Follow Rod
Barrel
Spring
Plunger
Grease Tube
Head
Outlet Valve Body
Hydraulic Couper
Fixed Hose or Fixed Tube
Today, the most apparent users of this tool are Do-It-Yourself enthusiasts, automobile enthusiasts, car mechanics, construction workers, machine operators, and homeowners who love working on equipment and machines.
Importance of Grease Guns
Convenience and efficiency are largely the reasons why grease guns are very essential. As stated above, applying lubricants to a certain material can be done manually. In fact, you can do it by your hand.
However, this kind of process is not very efficient, especially when you are working on small tools and gears. You could even waste a huge amount of lubricant by manually applying it. Also, it can get a little messy! And trust me, there is no fun in cleaning lubricants!
But since grease guns have a fixed hose or a fixed tube attached in its structure, you can easily apply lubricants. Moreover, you can effectively control the amount that you need to set and place.
The Three Features That You Need To Consider Before Buying A Grease Gun
In every product that you purchase, there are several factors and features that you are certainly considering. And it is just the same when buying grease guns.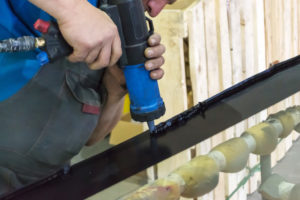 But while there are tons of factors that you may need to ponder on, there are only three features or variables that would already help you choose the most suitable grease gun for you.
The Type
One of the most obvious reasons why choosing the best grease guns for you is quite challenging is because there are several types of them.
Apparently, there are over 5 types of grease guns on the market today. And all of them are far different from one another.
When you learn and understand each type, you could easily choose the most suitable for you. And as you make your buying decisions, you could easily trim down your choices when you already know the type of grease gun that you are looking for.
Lever-type grease guns are the most common of all. In fact, this is the usual type that you would see in most workshops and garages of today.
Using this type will require you to use two hands to pull the lever and dispense the lubricant through the nozzle. It is very easy to manage and quite versatile. Moreover, this is the cheapest type of all.
Another common type of grease guns are the pistol-grips. Utilizing this is much easier than the lever-type since you would only need to use one hand to dispense the lubricant.
One great example of this is found in this AK49 Sealey Grease Gun Review post.
The hand pump types of grease guns are also known as hand grip guns. They work like pistol grip types but they would require more pressure to allow the lubricant to come out from the nozzle.
So, it will require more force from the users. In short, it can be quite tiring to use this.
Corded grease guns are normally used in different construction and automobile sites. And if there is a corded type, there is a cordless type as well – like the battery powered cordless grease gun.
Electrically-powered grease guns are much more convenient to use. This is because you won't need to exert force as you apply the lubricant.
You may check this 2646 Milwaukee Grease Gun Review for more information about electrically-powered types.
Lastly, the air-powered types of grease guns are the normally the ones you would see together with the electrically-powered types. And they are often utilized in big sites where huge amounts of lubricants are normally required.
Hence, when you need to apply large amounts of lubricants, you will want to have this type of grease guns.
The Amount
Another top feature that you will want to consider when you will buy grease guns is the amount of lubricant that you need.
Just by knowing this effectively, it will help you already in your search for the most suitable grease guns for you and your needs.
Also, considering this aspect will allow you to decide whether you need grease guns that feature grease meters or not.
The Purpose
As for the third top feature that you need to regard is the purpose of use. When you are to use grease guns for simple DIY projects, you may want to check mini grease guns like lever and pistol grip types.
On the other hand, if you are using the grease guns for a much larger scale of operation and application, electrical and air-powered types of grease guns might be the best options for you.
Even so, understanding and pointing out the purpose of your needs will efficiently help you choose the best grease guns.
Now, if you want to learn more about grease guns and how to choose the best ones for you and your needs, you may want to check this video for further assistance: