Using grease guns like Lincoln and DeWalt are very easy. Just by knowing the basic steps and processes, you will already know how to use it effectively.
However, some brands and types offer additional features for further enhancements of the tool. And at times, these features may require additional or extra steps to properly use grease guns. So, to further assist you in this kind of concern, let's take Lincoln and DeWalt grease guns as examples.
And to be specific, let's take the DeWalt Cordless Grease Gun 18V and the Lincoln 1162 Grease Gun. Keep in mind that this is not a comparison piece between the two products. Even so, if you want a comprehensive comparison, this post might help you!
How To Use A DeWalt Grease Gun
Now, the DeWalt Cordless Grease Gun 18V is a battery- operated-type of a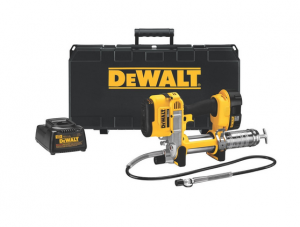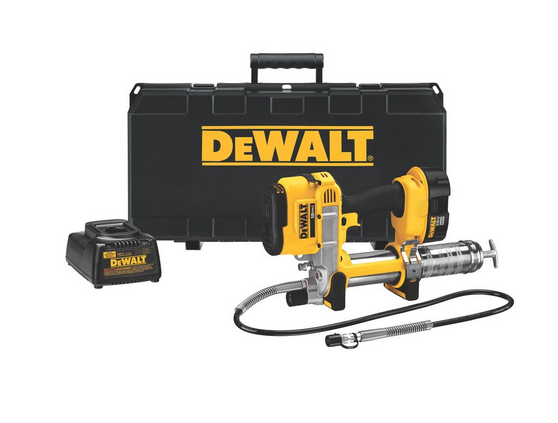 grease gun. It is also a pistol grip type, so it is much easier to handle this lubricating tool. Almost all DeWalt Grease Guns are cordless. In short, they are battery-operated.
In addition, the brand's cordless grease guns are almost always come in a pistol-grip type. So, when you use this, you are required to hold it like you are handling a pistol. And instead of pushing the lever as any other ordinary grease gun would require, you will only need to press the trigger to allow the motor to run and dispense the lubricant.
Also, using this top rated grease gun may allow you to move around since it is cordless and you will only need one hand to press the trigger.
How To Use A Lincoln Grease Gun
Apparently, Lincoln Industrial offers several types of grease guns. From the simple pistol grip types all the way to the pneumatic types, they all have these kinds of lubricating tools.
But since we are taking the Lincoln 1162 Grease Gun, the focus will be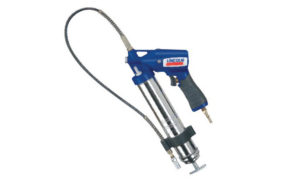 much more on using air-operated or pneumatic grease guns.
Pneumatic grease guns or air-operated types are normally utilized in large applications. So, you would often see them in most construction sites and alike.
When you operate a grease gun that is air-powered, all you need to do is press the lever or trigger with full force. The amount of pressure that you apply will allow the lubricant to dispense from the nozzle of either hose or tube.
But, keep in mind that this is quite similar to lever types. You will need to use and exert extra force to dispense lubricants. Nevertheless, you can apply lubricants at a much larger amount to machines and equipment that are subjected to lubrication.
Using Lincoln and DeWalt Grease Guns
Now, it is quite safe to say that operating and using top-rated grease gun tools will largely depend on the exact type of grease gun. But, there is not much difference when it comes to the preparation steps.
If you want to learn more about using grease guns, whether the ordinary types or the most innovative ones, you may check this video for more information: